The University College Durham Trust was established in 1990, by Albert Cartmel (Bursar), Ted Salthouse (Master), John Hollier and Neville Pearson (both Castle alumni).
The Trust, which is the College's independent charitable fund, was set up to allow former Castle men and women who had enjoyed their time in Durham, and others who wanted to support the College, to give something back for the benefit of current and future students. The Trust is a charity registered in England and Wales (no. 1151821).
The Trust has benefited from the dedication of professional alumni Trustees and the generosity of Castle alumni and friends in supporting fundraising efforts through sending one-off gifts, setting up standing orders, or remembering the Trust in their wills.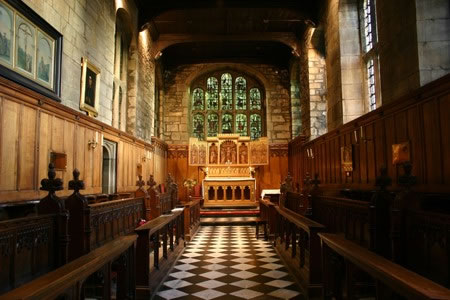 Since its establishment, the Trust has supported the College through funding scholarships and bursaries, as well as major capital projects such as the renovation of the Keep and Junction, the building of the Fellows Garden offices and student rooms, renovation of the JCR and West Courtyard areas, and the extension of the Lowe Library. In 2010, the restoration of the Tunstall Chapel was completed thanks to the Trust and a generous donation from the family of the late Neville Pearson.
The Master continues to act as Chairman of the Trust, ensuring that proceeds from the Trust's investments are used where they are most needed for the benefit of the College.
As of 2014, the University College Durham Trust is worth over £1 million, allowing the Trustees to continue to invest and support the College.