The Impact of your Gift
Non Nobis Solum
Non Nobis Solum is an annual alumni thank you publication which highlights the difference our alumni and friends' support has made to the College over the course of the past year. You can read the first edition of this virtual publication below:
Michael McCarthy Memorial Fund
Thanks to the generosity of Michael's parents and friends we have been able to introduce a Michael McCarthy travel award, for University College students wishing to visit the United States for academic or career purposes. This fund is crucial in enabling our students to grow as individuals, as well as enhancing their academic development.
Michael was an anglophile who really enjoyed his time at Durham University and University College. We hope that this gift will help to strengthen the relationship between our countries, support cultural and educational exchange, provide invaluable opportunities for our students and help us honour Michael and everything he stood for.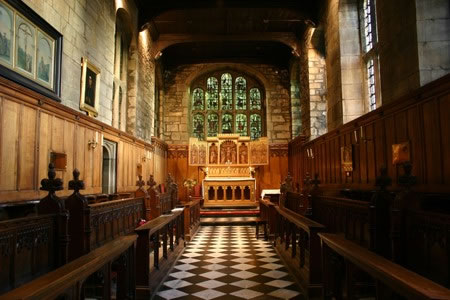 Restoration of the Tunstall Chapel
Thanks to the generosity of our alumni and friends, the University College Durham Trust has raised over £50,000 for the restoration of the Castle's sixteenth century Tunstall Chapel. It is the larger of the two Castle chapels and is now used regularly during term time for services with the College Chapel Choir.
Thanks to the generosity of our community, the damaged marble and wooden floor has been repaired, and the stained glass windows were cleaned and repaired.
Additionally, the choir stalls and the intricately carved misericords ("mercy-seats") were repaired and a new misericord carved and installed thanks to a generous contribution from Mrs Alison Pearson, in memory of her husband, the late Neville Pearson (Castle 59-62).
Alison commented: "In common with all who have the good fortune to study here, Neville loved the College – the buildings, the traditions, the long-term friendships he made, and the education he enjoyed in such a unique place. He felt his time in Castle was a gift that enriched his life on a daily basis, and I was only too pleased to offer the College a gesture of his gratitude".
We are incredibly grateful to Priestman Trust of Sunderland, whose generous donation enabled us to restore the chapel organ. The organ was originally installed in Durham Cathedral by Father Smith in the late 17th Century and was subsequently moved to the Tunstall Chapel in 1882.
The Trust would also like to thank everyone who contributed to the Tunstall Chapel refurbishment – either directly to the Trust in its appeals or through the University's telephone campaigns.
SCR Hardship Fund
Due to the impact of the pandemic many of our students suffered from unexpected hardship, as access to opportunities for young people was drastically reduced.
Thanks to a generous grant from the SCR, we have been able to support 30 students who found themselves in a difficult financial situation.
We are immensely grateful to all of the Senior Common Room members for supporting impacted students.
Arthur Browne Gift
We are inspired by the generosity of Mr Browne, who was a student at the University College in 1950-1953. His gift to the College enabled us to make cosmetic improvements in the Castle's central courtyard. Thanks to Mr Browne, we are reintroducing beautiful and heritage appropriate plantings, seating areas and additional signage to welcome and guide students, families and guests as they enter the courtyard. We are also researching options for restoring the gorgeous renaissance fountain in the courtyard, which has all but disappeared from view over the years. Arthur's gift helped us reinforce our theme of new growth and forward momentum as a learning community – for our students, our alumni, our neighbours and our guests.
Of his time at Castle Arthur Browne remarks "I received my Physics degree there in 1953 and enjoyed the diversions, rowing etc., while getting it. When I was there we lived in two castles, Durham and Lumley. To live in one castle may be regarded as good fortune, to live in two is indulgent."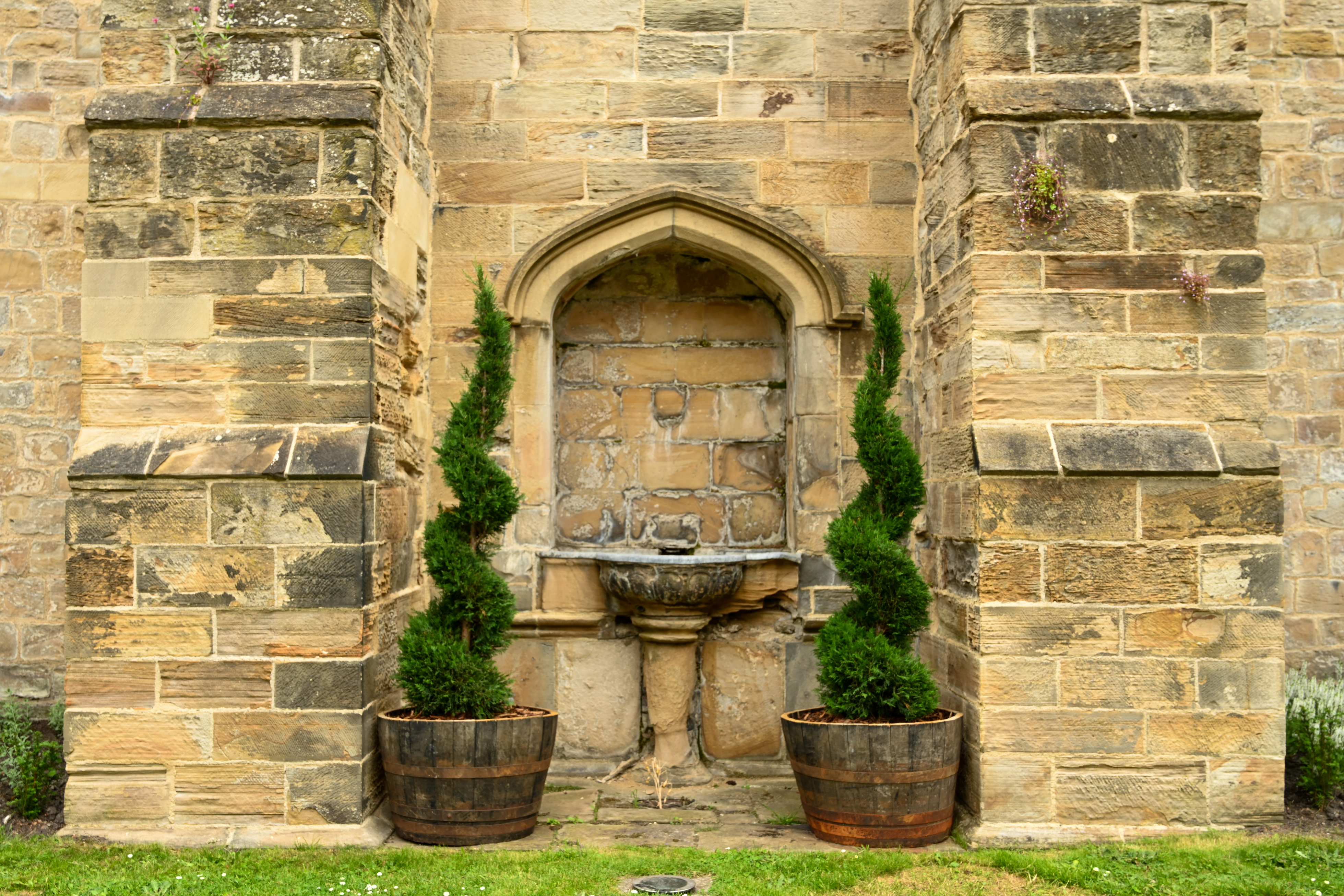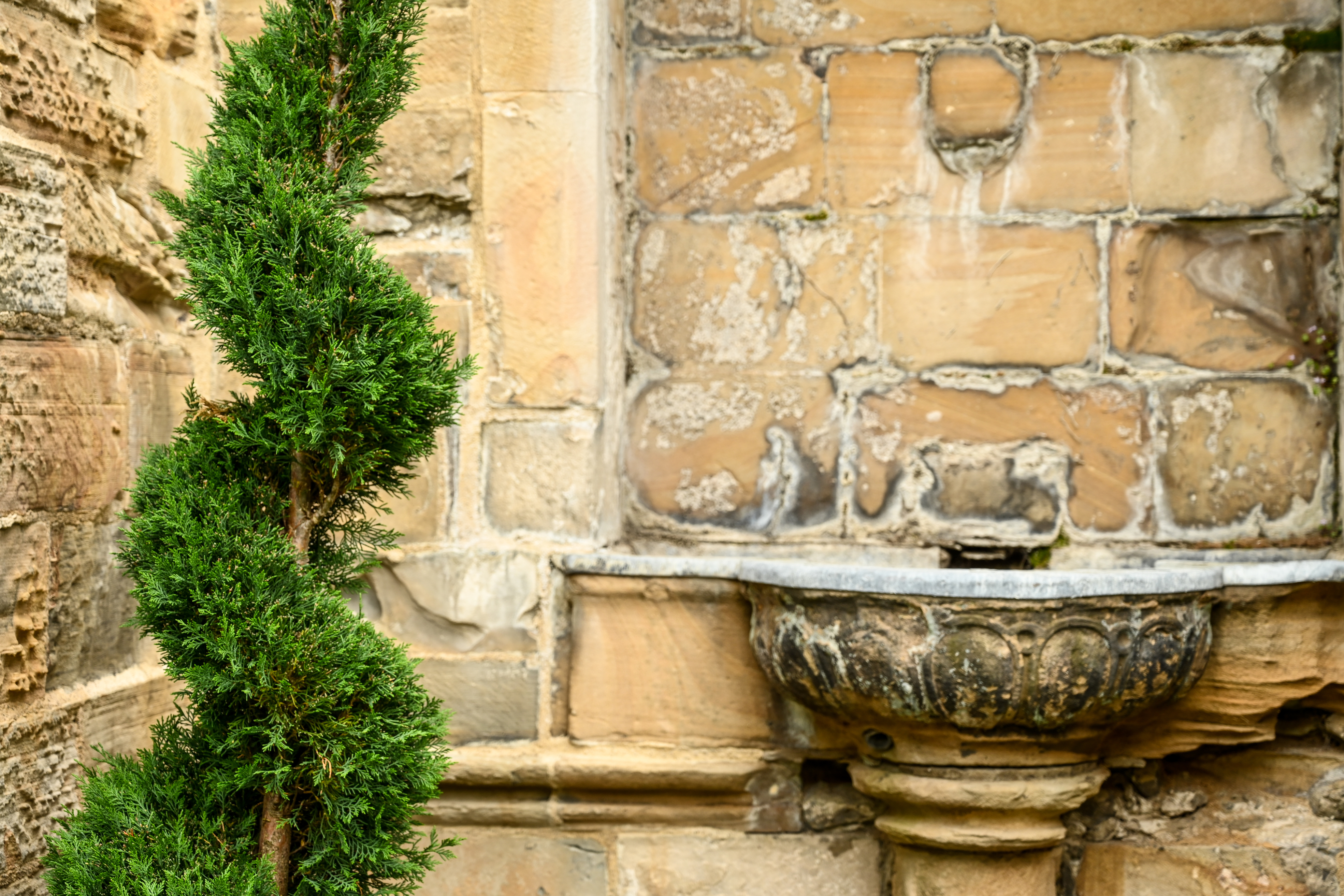 We are incredibly grateful to Mr Browne, for his generosity, and for supporting not only the College Community but also our neighbours and guests who visit Castle every year.